Commercial radio is a powerful medium that reaches millions of Australians every day. And, there are huge opportunities for retailers and FMCG advertisers to further optimise this valuable media channel and connect with the right consumer. To put this in perspective, the share of advertising spend on radio by retail and FMCG clients makes up less than half of metro radio's average spend across all other categories.Commercial radio is a key media platform consumed by the grocery shopper. It attracts large numbers of grocery buyers (82% of Super Radio Listeners), 'main' grocery buyers for the household (74%) and those who cook once or more each week (67%) for example. This is a directly relevant and lucrative audience for supermarket and FMCG advertisers.
Radio listening patterns closely match that of supermarket visits, making the medium ideally placed to reach consumers in the car or on public transport at the right times.Frequent radio listeners shop, cook and influence shopping and meal decisions; and more than three in five shop around for bargains and will switch food brands for specials or deals.Super listeners on commercial radio are buying more organic, fresh and chilled food than in previous years. They're visiting supermarkets less frequently, but are spending more. And, they're also visiting the supermarket earlier on weekdays – a perfect fit for breakfast/morning advertising on Radio.
There is also a strong case for Radio to be used for daily specials or promotions. We can also see the specific FMCG categories/product ranges which index more highly with specific listener segments. Super Listeners, for instance index highly with purchasers of Razor Blades, Sun Protection and Throat Lozenges.
Radio reaches the right Audience
Super Radio Listeners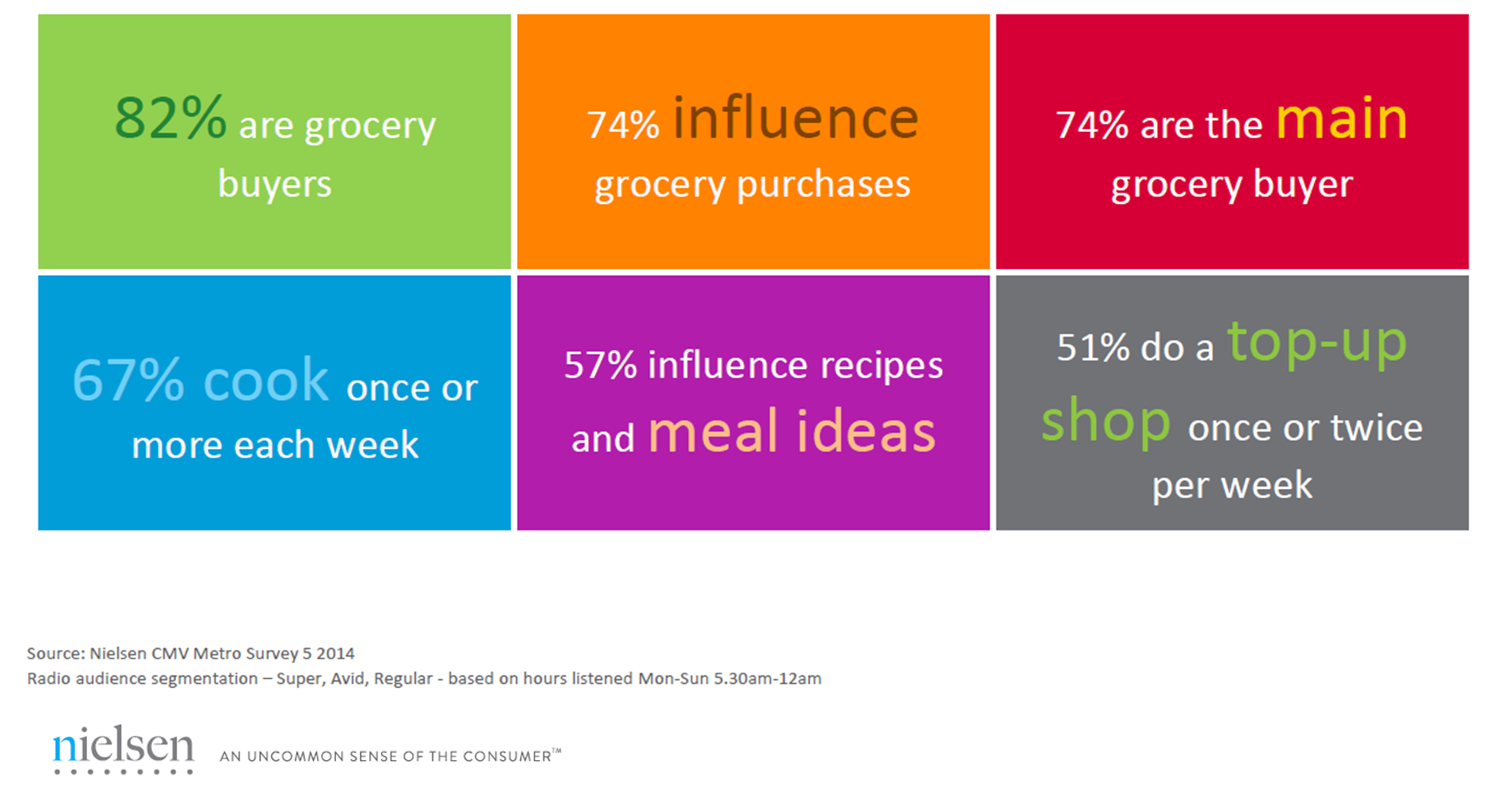 Commercial Radio Australia has released the first in a series of Consumer Insights Reports, powered by Nielsen. The report shares more insights on the Aussie radio listener and reveals opportunities to engage the consumer. 
Download the full report here.