In aggregate, the Hispanic and black radio audience totals 74.7 million people 12 and older, up 6.25% from 70.3 million just five years ago. While tune-in has grown across both black and Hispanic audiences, growth among Hispanic listeners has been notably higher than among black listeners between 2013 and 2017.
As a medium, radio is well established as having the greatest reach across the U.S. It's also clear that despite the increasing influence of digital mediums, traditional radio continues to attract young listeners who grew up fully connected with digital media. But there's another side to the national radio growth story: The African-American and Hispanic listening audience now accounts for one-third of the listening audience, and that number continues to grow.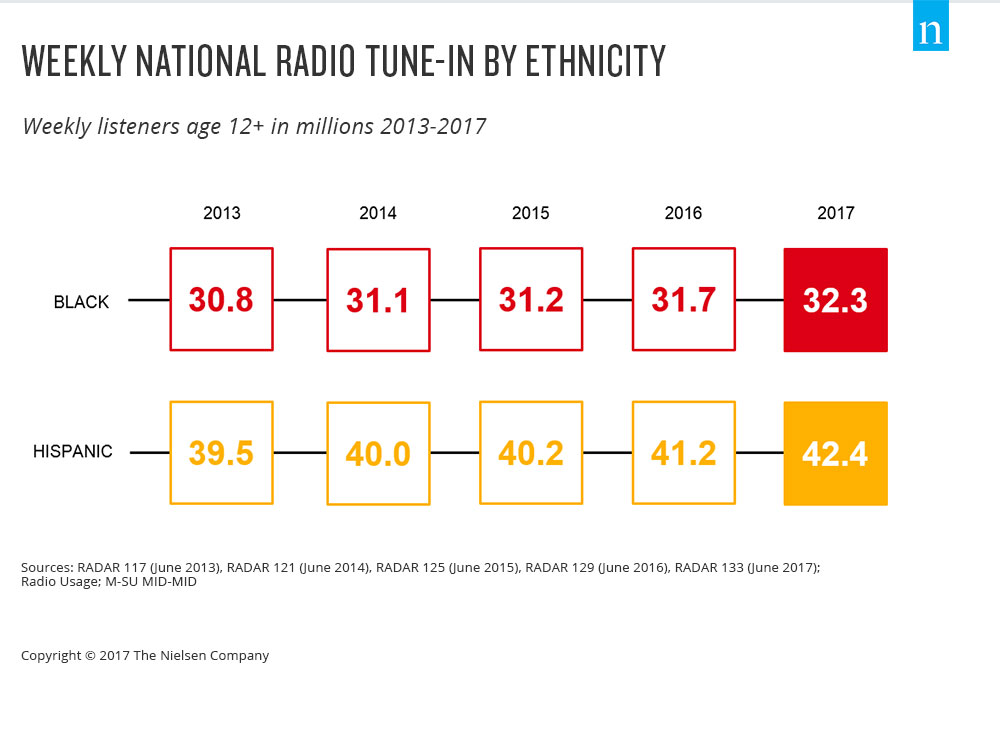 It's also worth noting that radio reaches a significant portion of both black and Hispanic consumers, at 93% and 98%, respectively. The reach among Hispanics is particularly high, as it far exceeds the overall national average of 93%.
But ethnic consumers aren't limiting their consumption to their homes and cars. In fact, black and Hispanic consumers are driving significant gains in audio streaming via smartphone, which is up 30% among black consumers over the past year and up 29% among Hispanics.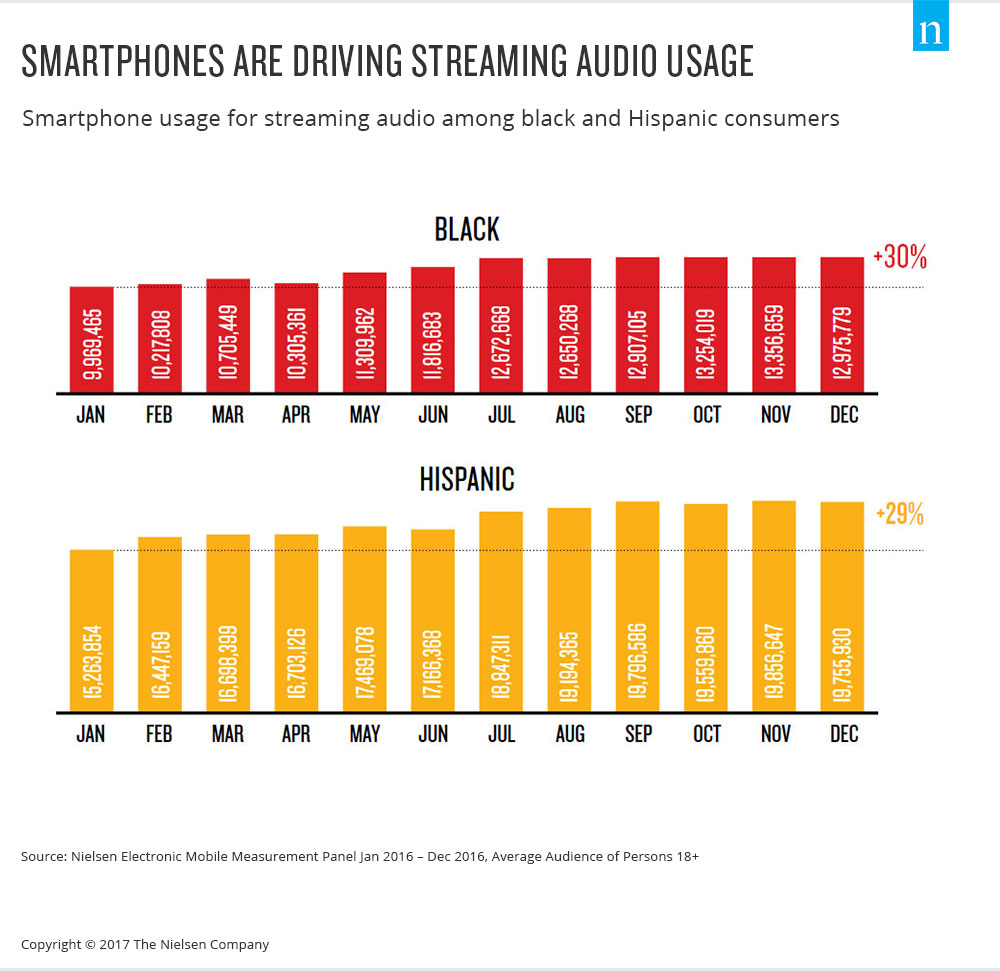 But despite the growth of radio listening among these two groups, there are notable differences. As with all consumer behaviors, no two consumer groups are ever truly alike. For example, in looking more closely at the habits of these two demographics, we see that 54% of Hispanic radio listeners 12 and older are men, while only 48% of black radio listeners are male. However, black listeners spend more time with radio overall, averaging 13 hours and 58 minutes each week, more than a full hour more than Hispanics (12 hours 50 minutes).
These two groups also tune in at different times of the day. The top listening time for black listeners is between 3 p.m. and 7 p.m., while the top daypart among Hispanics is between 10 a.m. and 3 p.m. The two groups, however, exhibit similar preferences for favorite listening location: out-of-home (64% among blacks and 70% among Hispanics).
For additional insights, download our recent Audio Today: Ethnic Audiences report.