From skiing to horror games to tourism, the types of virtual and augmented reality (VR and AR) experiences available to consumers range far and wide. As VR is particularly appealing to gamers, with many devices specifically compatible with gaming consoles and PCs, both gaming publishers and hardware manufacturers want a piece of the VR/AR pie. With the success of Resident Evil 7: Biohazard, VR devices are proving to offer more immersive experiences as well as entertainment for onlookers—as proven by the countless online videos of VR reactions being shared on social media.
Although adoption is still relatively low for VR and AR devices, awareness of them has nearly doubled year-over-year, rising from only 28% of the general U.S. population in 2016 to 51%. Given this technology is still foreign to half of the population, adoption to date is more limited by awareness than accessibility. Google has been the leader in offering a low-cost option to the masses with Google Cardboard, which allows consumers to download games and content on their mobile devices, much of which are free. While Google Cardboard is an inexpensive entry point to VR, only 19% of the population is aware of the device.
The Samsung Gear VR is one of the most well-known devices on the market, as 34% of the population is aware of it. The device is highly visible because Samsung has heavily marketed it in tandem with its mobile devices—even offering the device free to consumers if they purchased a Samsung phone. Although awareness for Samsung VR is highest among gamers*, this audience shows slightly stronger interest in Sony PlayStation VR, which has strongly marketed both the device and the VR content/games toward this audience, particularly gamers who already own a Sony PlayStation 4.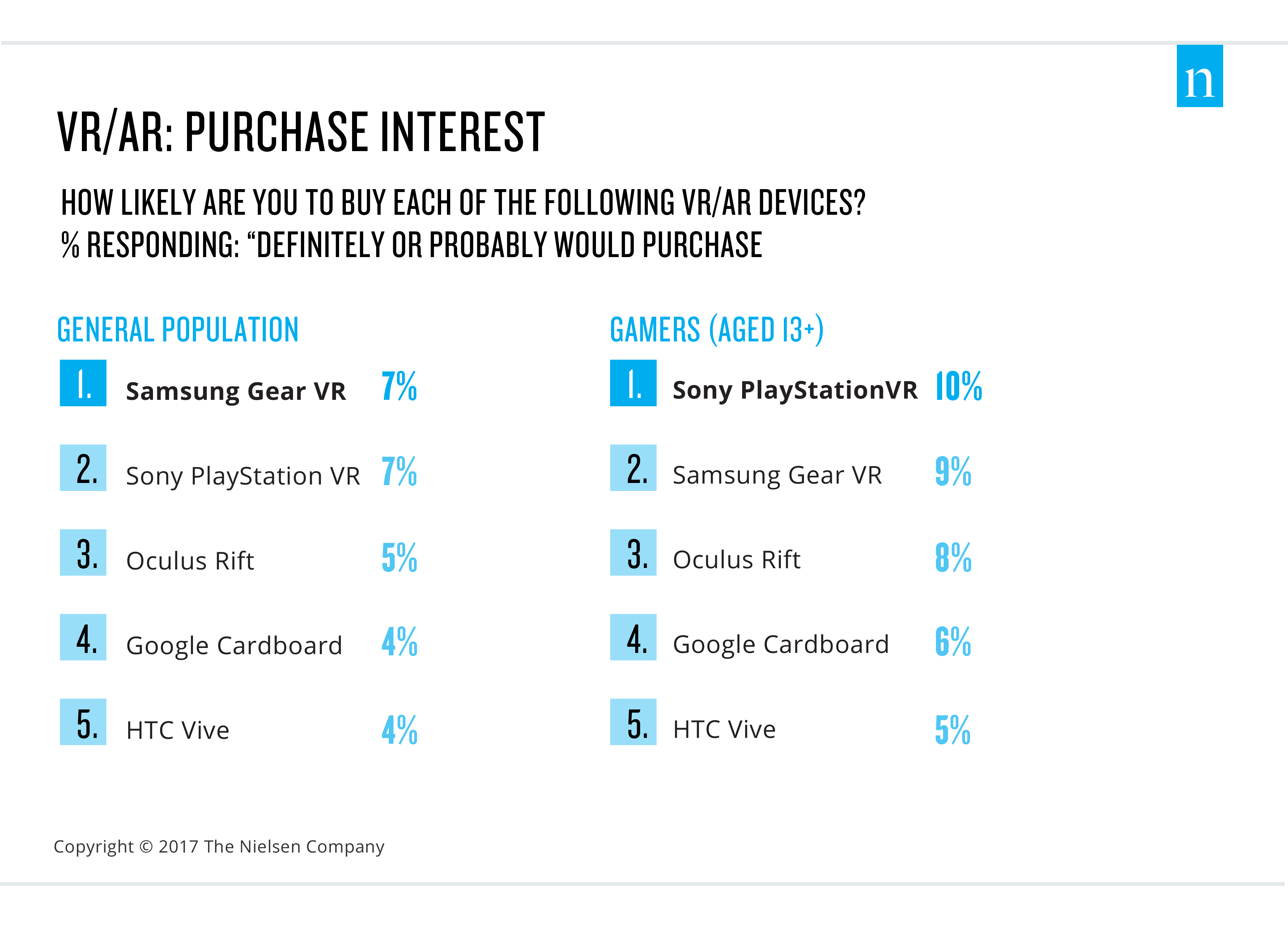 Future VR/AR intenders tend to skew more male (69%) and younger, as 44% of consumers interested are Millennials. In general, these consumers claim to be more motivated by new technology—hence their interest in these innovative devices. As this category continues to grow in awareness, the number of devices available, the types of gaming and non-gaming content offered will keep pace. Consumer interest will likely follow suit as VR becomes more mainstream—and more tangible—for a wider audience.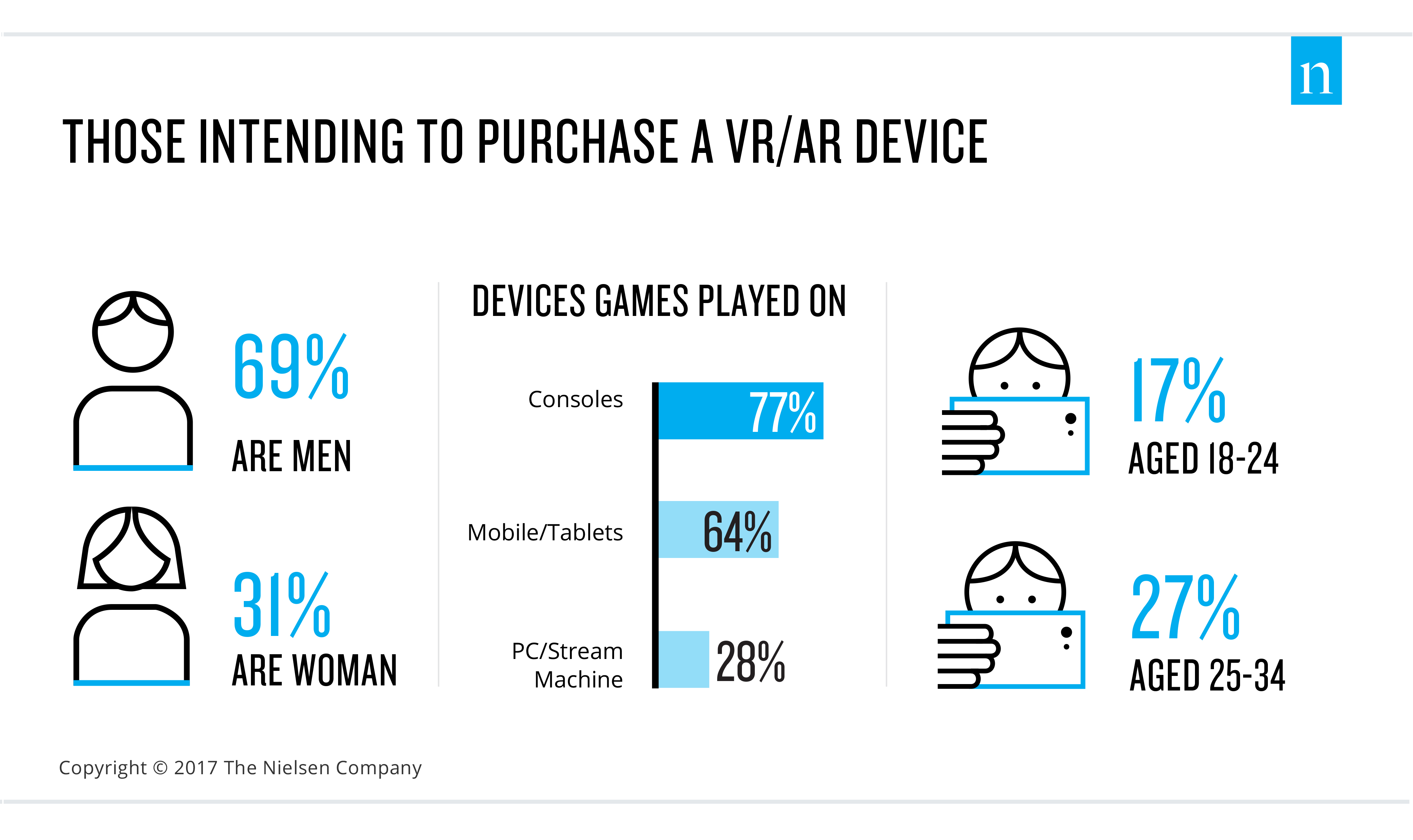 For additional insight into the U.S. gaming market, download the U.S. Games 360 Report: 2017.
NOTE
*Gamers are defined as consumers who claim to play video games on at least one gaming-capable device.