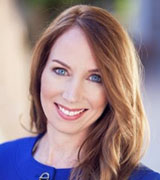 It's no secret that brands have shifted their efforts to create personalized messages and offerings to earn consumers' attention and wallets. However, personalization tactics alone won't be enough to foster more meaningful, long-term relationships with their customers. According to Nielsen's fifth Annual Marketing Report, which surveyed marketers from around the world, 36% of consumers are increasingly looking for more than just products or services from their favorite brands, and they want to buy from companies that prioritize social causes, diversity and corporate social responsibility (CSR) initiatives.
Since consumers have more choices than ever, the weight of responsibility that marketers shoulder to forge relationships with consumers has never been heavier. In response to consumers' demands for more transparency from brands and that brands align with important social causes, marketers must not only make a meaningful brand promise, but also deliver on it, to attract consumers and increase loyalty.
Navigating the two-way relationship with consumers
Previously, the relationship between brands and consumers was purely one-way and transactional—brands provided a good or service for which consumers paid. As consumers have gained more purchasing power, the dynamic shifted to a two-way relationship where consumers both champion and criticize brands to their networks. As a result, marketers have had to pay closer attention to consumer sentiments to ensure consumers' expectations were being met, especially when it comes to brands supporting social causes.
Nielsen Scarborough data highlights that over half of U.S. consumers (52.3%) purchase from brands that support causes they care about; similarly, more than 36% expect the brands they buy from to support social causes. In response, global marketers reported that efforts such as diversity, equality and inclusion in their marketing efforts, diversity and inclusion in the content where ads are purchased, and diversity and inclusion in vendor selection are extremely important. Although marketers are prioritizing these efforts, consumers aren't convinced: More than half (55%) of consumers feel as though brands are not making true progress when it comes to championing social causes.
Marketers must build trust with consumers and make them aware of how their brands are living up to their commitment to social causes. Authentic, consistent messaging through a mix of channels can help establish and fortify brands' purpose to consumers, shedding light on direct actions that keep the brand's promise.
Amplifying brand messages through influencer marketing and social media
According to Nielsen's 2022 annual marketing report, 64% of global marketers agreed that social media is the most bankable channel, with many finding success on platforms such as Instagram and TikTok. Social channels are proving effective at evangelizing brand purposes and making clear the social causes with which brands align, and can be leveraged with other mediums to magnify the message.
Marketers may consider investing in influencer marketing to reach the right consumers on social media. Though not necessarily a new channel, influencer marketing's popularity has grown as consumers have sought more interpersonal connections, and global consumers rank it as a credible marketing tactic, along with recommendations from family and friends, branded websites, ads on TV, and TV program product placements.
For influencer marketing strategies to be effective, marketers must ensure that they identify influencers who support the same causes. This lends authenticity to influencer marketing campaigns and makes it more likely that consumers will engage with the content.
Championing brand safety
Another consideration marketers should take into account is the context in which their campaigns are viewed that can negatively affect their brand promise. For example, due to the harmful, xenophobic rhetoric around the COVID-19 virus, online hate speech throughout the pandemic against Asians rose significantly. At the same time, though, advertising remained business-as-usual, which put brands at risk of being connected to hate speech due to an adjacent ad placement.
This means marketers need to have heightened awareness surrounding the content adjacent to their advertisements, which the overwhelming majority of respondents (85%) in this year's annual marketing report stated. Marketers must also consider how brand safety more broadly fits into their overall campaigns. By working with brand safety partners, publishers and ad tech providers to glean better insights into ad placement options, marketers can stay vigilant in keeping their brand reputation—and therefore promise—intact while meeting consumer demands.
Making the brand promise a reality
As marketers look to build more meaningful relationships with consumers and increase brand loyalty, they must go beyond personalizing messages. By consistently fulfilling their brand promise to align with consumer sentiments, differentiating themselves from the competition, leveraging different social media channels to reach consumers, and prioritize brand safety, they will foster deeper consumer engagements that will yield an overall improvement in ROI.
This article originally appeared on dmcny.com.