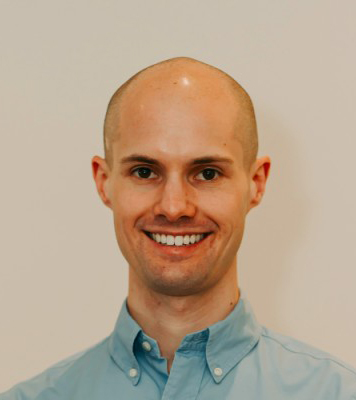 Publishers have been rejuvenating games from prior console generations with modern graphics for decades, but the number of big-budget revivals like Final Fantasy VII Remake has surged in recent years. Digital revenue for the top game remakes nearly doubled from 2018 to 2019, and 2020 remake earnings are on track to be at least as high as last year's. Certain remakes have been blockbuster successes, but game makers should take care to avoid becoming over-reliant on repackaging classic titles.
Remakes of beloved titles seem like a surefire recipe for success, even though they can require a substantial investment from publishers. In contrast to remasters, where a game's graphics are overhauled, remakes are effectively new games that have been rebuilt from the ground up. By bringing modern graphics and gameplay to the classics, publishers can entice newcomers and capitalize on the nostalgia of existing fans. Remakes now make up a significant share of the product portfolio of several major publishers. One of the major reveals of the June 12 PlayStation 5 livestream was a remake of Demon's Souls. Tony Hawk's Pro Skater 1 + 2 from Activision Blizzard and Mafia: Definitive Edition from 2K are also set to debut later this year. However, the market conditions that have enabled remakes to flourish won't continue forever.
Remakes succeed because individuals who played classic titles as children have continued to game as adults and have the disposable income to spend on nostalgia. In the U.S., two in five (39%) console gamers are age 35 and older. U.S. console gamers with an income also earn an average of $58,000 per year. Much like how Hollywood productions like Stranger Things utilize nostalgia, game remakes have also convinced adult gamers to open up their wallets to re-experience cherished moments from their childhood.
Final Fantasy VII Remake was just the latest in a line of blockbuster remakes, which began with the release of Crash Bandicoot N. Sane Trilogy from Activision Blizzard in June 2017. Since then, Capcom has remade Resident Evil 2 and 3, both of which had bigger launches than Resident Evil 7, the last new entry in the series. Final Fantasy VII Remake similarly broke launch records for the franchise and PlayStation 4 exclusives. Future remakes may, however, have difficulty raising the sales bar much higher.
It's no coincidence that all of the top remakes of recent years are based on titles originally released in the 90s or early 2000s. These games were all made when developers were still learning the basics of 3D gaming, so remakes allow developers to revisit classics with vastly modernized gameplay mechanics and features. Since then, we've since reached a point of diminishing returns. If today's PlayStation 4 games are remade on PlayStation 7, the changes probably wouldn't be as significant as PlayStation 1 games remade on PlayStation 4. Therefore, remakes of today's titles may not be quite as appealing to future audiences.
In lieu of remakes, publishers could remaster and resell existing titles with updated graphics, as seen with Grand Theft Auto V and The Last of Us Remastered, but this business model risks falling out of vogue. Upcoming consoles will feature widespread backwards compatibility and cross-generation game purchases, so it may be difficult for publishers to convince consumers to double-dip on games. However, online multiplayer titles will benefit financially from the new reality of cross-generation purchases and multiplayer, since these games do best when their players are engaged for years on end. Thankfully for publishers, these titles also offer ways to capitalize on nostalgia.
Games like World of Warcraft have been gradually updated with features like enhanced graphics, but after many changes, players sometimes miss how the games once were. Developers have therefore found clever ways to appeal to nostalgia through the release of "classic" modes and spin-offs.
Players are very willing to come back to old versions of online games because they enjoyed old game elements or simply to relive their younger years. The launch of World of Warcraft Classic in August 2019 led to user numbers roughly tripling month-over-month as gamers rushed back to experience the game as it was circa 2006. Similarly, Jagex has operated modern and Old School versions of RuneScape simultaneously since 2013. Bungie also just announced the Destiny Content Vault for Destiny 2, which will cycle in and out old content, including levels from the original Destiny.
Improvements and technology have allowed many developers to greatly enhance games from 20 years ago, and gamers have rewarded them with strong sales. However, as graphical leaps have lessened with each console generation, the justification for remaking a game may decline too. Even if remakes are not as prevalent in the long run as they are now, live service games show there are ways to continue appealing to nostalgia. Anyone up for a match of Fortnite: Classic in 2030?
Note
All digital game performance metrics are as of June 2020.
This article originally appeared on SuperData.com.