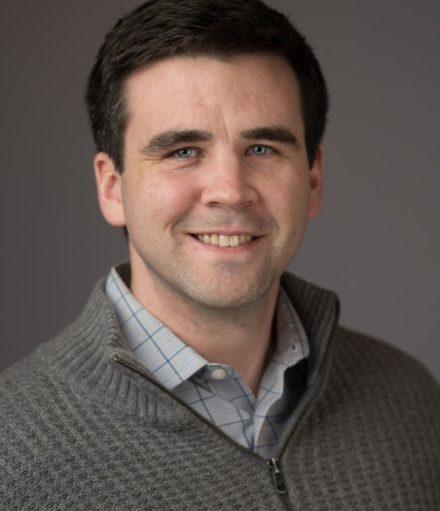 While summer is still winding down, advertisers are shifting focus to executing holiday media plans. This season is typically the most important time of year for many businesses, yet early data expects this year's retail sales to decline amidst the ongoing upheaval from the novel coronavirus (COVID-19), along with the challenges of digital disruption overall.
But whether this holiday season will offer the joys of retaining new buyers gained during the early days of COVID-19, re-committing lost loyal buyers, or recouping category declines, depends a great deal on a simple (and sometimes seemingly self-evident) fact. That knowing your customer is more important than ever before.
So what does that mean, knowing your customer? It means data…but the right data, representing meaningful customer intelligence.
To advance your customer relationships this holiday season, here are some of the most important characteristics of a strong customer file:
Addressable: Your customer data represents individuals, devices and/or households that you can communicate to personally.
Persistent: Your customer data is based on actual people that can be continuously identified over time (i.e., your identifiers are not often purged or removed by users).
Relevant: The dimensions of your customer data tells you something about them that is actionable for building your brand relationship (e.g., purchase behavior).
Opt-in: Your customers have agreed to share their data.
Secure: Your customer data is stored and interacted with in a private and confidential manner.
At Scale: You have many customers!
Achieving these data objectives is not easy, and some industries are better positioned than others just by the nature of their customer interface. For example, many retailers have a tremendous amount of direct interaction with customers, and as such, have amassed a wealth of customer intelligence—basically a data gold mine that some are using in profoundly unique and profitable ways.
By contrast, the consumer packaged goods (CPG) industry resides in an often perpetually removed state from their customers by virtue of those same retailers. And this is the reality that some of the most sophisticated CPG advertisers in the world are challenging with heroic effort.
Some of the strategies that successful CPG advertisers deploy to grow their direct customer intelligence are:
Direct-to-Consumer Brand Acquisition: E-commerce-first brands, often originally start-ups, are establishing direct consumer relationships, sales and distribution channels. Partnering or even acquiring these brands can help more established CPG businesses develop stronger consumer relationships, as was the case with Uilever's acquisition of Dollar Shave Club, which delivers razor and personal grooming to consumers by mail.
Brand-as-Publisher Initiatives: Original content produced or owned by brands can offer a unique way for consumers to interact directly with a brand experience. The media, events and sports arms of the popular energy drink, Red Bull, are a prime example of the power of these initiatives to engage audiences and grow brand awareness.
Retail Investment: Some brands are opening physical retail locations that either directly sell the CPG product or offer a related direct-to-consumer service as the CPG brand product portfolio. One example of this is Tide, which is building on its trusted laundry detergent brand, and offering local laundry and dry cleaning services.
Owned and Operated Digital Properties: Many brands are investing in brand-owned digital and mobile properties that offer product information, offers, education and e-commerce.
Strategic Data Partnerships: Relationships with data companies that have built a business model around acquiring relevant customer behavior directly from individuals and households, such as Nielsen CPG Audience Segments or Nielsen Consumer Panels, can help CPG brands quickly expand their customer intelligence.
The last strategy, strategic data partnerships, is one of the most widely employed because it is often the easiest, most readily available, and most cost-effective. By partnering with companies like Nielsen that have invested heavily in direct customer intelligence, some CPG advertisers are replicating the customer intelligence of other industries. This means greater personalization, better offers and less advertising waste for those that do it well.
With this in mind, and as advertisers prepare their holiday media plans this year, it would be smart to add your resident customer data strategist or data partner to your virtual planning meetings.
For help in building better customer intelligence into your media plans, check out The Customer Intelligence Gap in CPG Advertising for how your brand can design strategic campaigns to connect with consumers throughout the holiday season.