One of the most basic tenets of an advertising plan is to deliver the right message to the right prospect. Today, that means going where all viewers are, not just the heaviest concentrations. For example, as a result of the countless video options now available, some people have dramatically cut back on how much linear TV they watch. And some don't watch any.
To understand content consumption, especially amid the growth in video streaming, Nielsen frequently examines the overlap between linear TV and subscription video on demand (SVOD) viewing, particularly when buzzworthy SVOD programming is released and promoted. In the case of Cobra Kai, which is streaming on Netflix and scheduled to begin season 4 production early this year, a Nielsen analysis found that more than 10% of the program's viewers during a one-week period of the study did not watch any linear TV. Additionally, more than one-third of Cobra Kai viewers watched very little linear TV.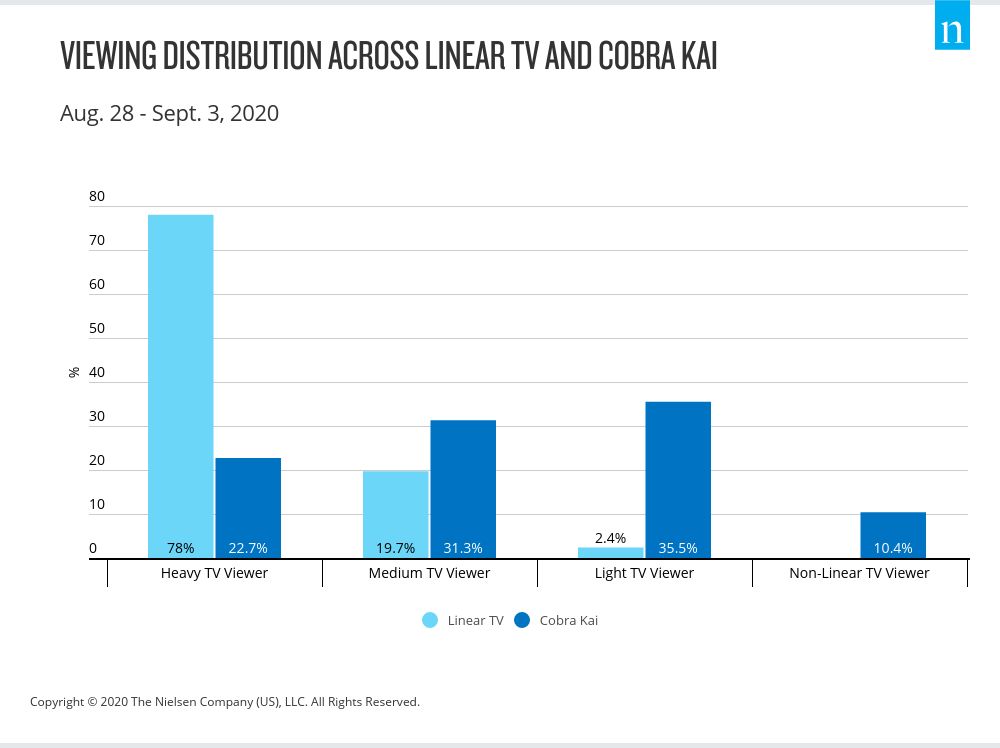 The viewing distribution for Cobra Kai highlights an important trend: SVOD viewers tend to be light viewers of traditional TV. This is important for a number of reasons, but for brands, it means that advertising on traditional channels like linear TV doesn't provide comprehensive reach. This is where brands need to pivot their strategies, much like consumers have shifted how and where they are engaging with media.
Product placements and branded integrations are certainly not new to TV and film, but as media engagement fragments, they can provide brands with an opportunity to reach entirely new audiences, as is the case with SVOD content. And under the right circumstances, like we see for several brands in Cobra Kai, they can even become part of the story or a character's persona. For example, would viewers see Johnny the same if he drank a specialty craft IPA instead of Coors Banquet Beer?
From an exposure perspective, the frequency of Coors appearances in Cobra Kai generates millions of impressions among viewers 21 and older. For example, during a four-week period in August and September last year, the Coors integrations delivered almost 170 million impressions among this consumer group.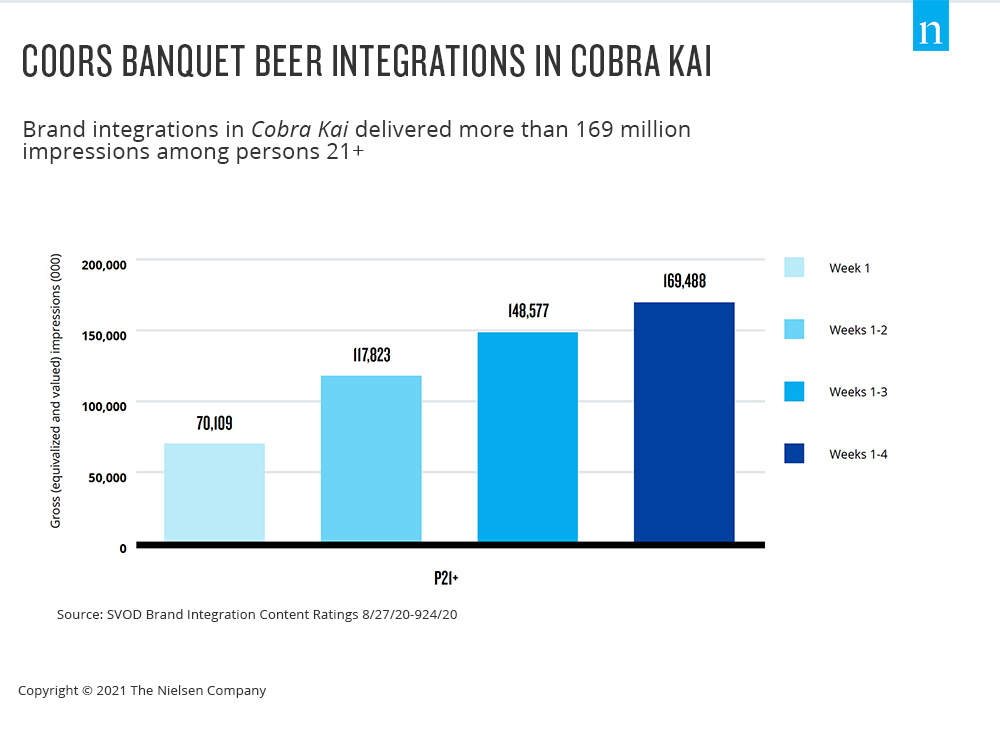 In addition to providing brands exposure in an ad-free environment, the Coors integrations reached a significant portion of viewers who didn't watch linear TV programming. Specifically, in the same four-week period, we found that 19% of the combined total audience (70.6 million) that saw both Cobra Kai and linear TV programming featuring Coors ads only watched Cobra Kai.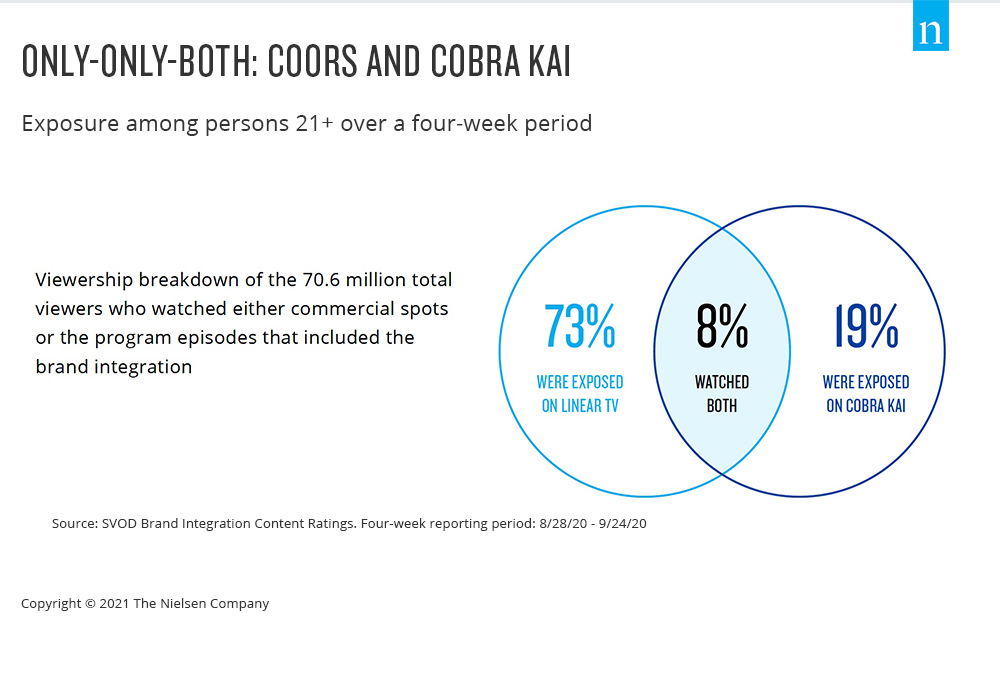 Historical valuation methods for product placements and branded integrations have always been widespread and varied. But by using the traditional 30-second spot as a baseline, SVOD brand integrations can be tracked in ways that put them on the same playing field as traditional advertising. It also illuminates both delivery and incremental reach.
For additional insights, download our recent Branded Integrations Come of Age in a Streaming World report.