It's simple, Australians love to travel. In the past six months 4.5 million Australians aged 14+ have travelled by air domestically and 4.6 million overseas by air in the past 12 months.
Commercial radio plays an important role with Aussie travellers – reaching over 70% of them every week. By developing a strong radio strategy, brands within the travel sector would engage with a large majority of their key stakeholders.
Commercial radio listeners can be segmented into three distinctive travel groups, excluding stay at home listeners. From "Travelling Suits" on business, to "OS Adventurers" and "Local Leisure Seekers" exploring the world and Australia, radio audiences are varied and their preferences diverse.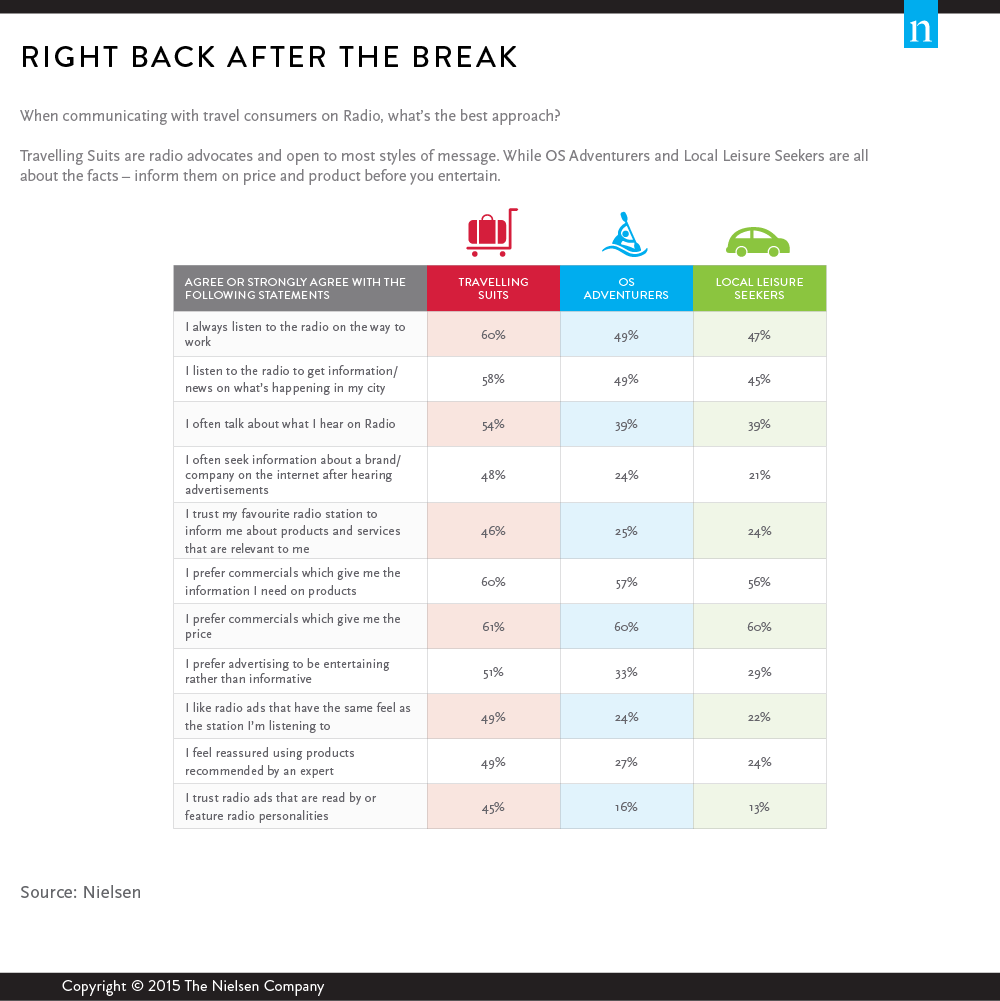 For the most part, Travelling Suits are 36-year-old white-collar males living in Sydney or Melbourne. Datareveals three quarters of Travelling Suits prefer to holiday outside of Australia. Travelling Suits are committed radio listeners, with over half talking about what they hear on the radio, and close to one in six relying on the radio to inform them about what's happening in their city.
Overseas Adventurers, on the other hand, skew slightly towards women (53%), and 60% are either 25-39 or 55+ years old. This group is most likely to book domestic airline trips on an airline's website and a quarter say they trust their favourite radio station to give the information they need on products.
Local Leisure Seekers are more likely than the rest of the population to be older families from Melbourne and Adelaide travelling for holiday, though one in five travel for business too. 84% of this group listen to breakfast radio, and are the least likely group to enjoy holidays where everything is organised for you.
The majority of Australian radio listeners are engaging with the travel industry each year, and sometimes several times a year, to organise flights, research new destinations and plan the details of their next trip. In order to inform and secure interest from these groups, travel brands need to incorporate radio into their marketing plans – these findings prove that the listeners are there, however they have specific preferences and interests that need to be taken into account.
The report also found some commonalities amongst the groups. Listening in on the way to work is a common trend, with one in six travelling suits, and close to half of both OS Adventurers (49%) and Local Leisure Seekers (47%) tuning in during their commute. Breakfast and afternoon radio slots will reach at least 80% of all of these groups. Six in ten of all groups said they prefer commercial which give them the prices of the product being promoted.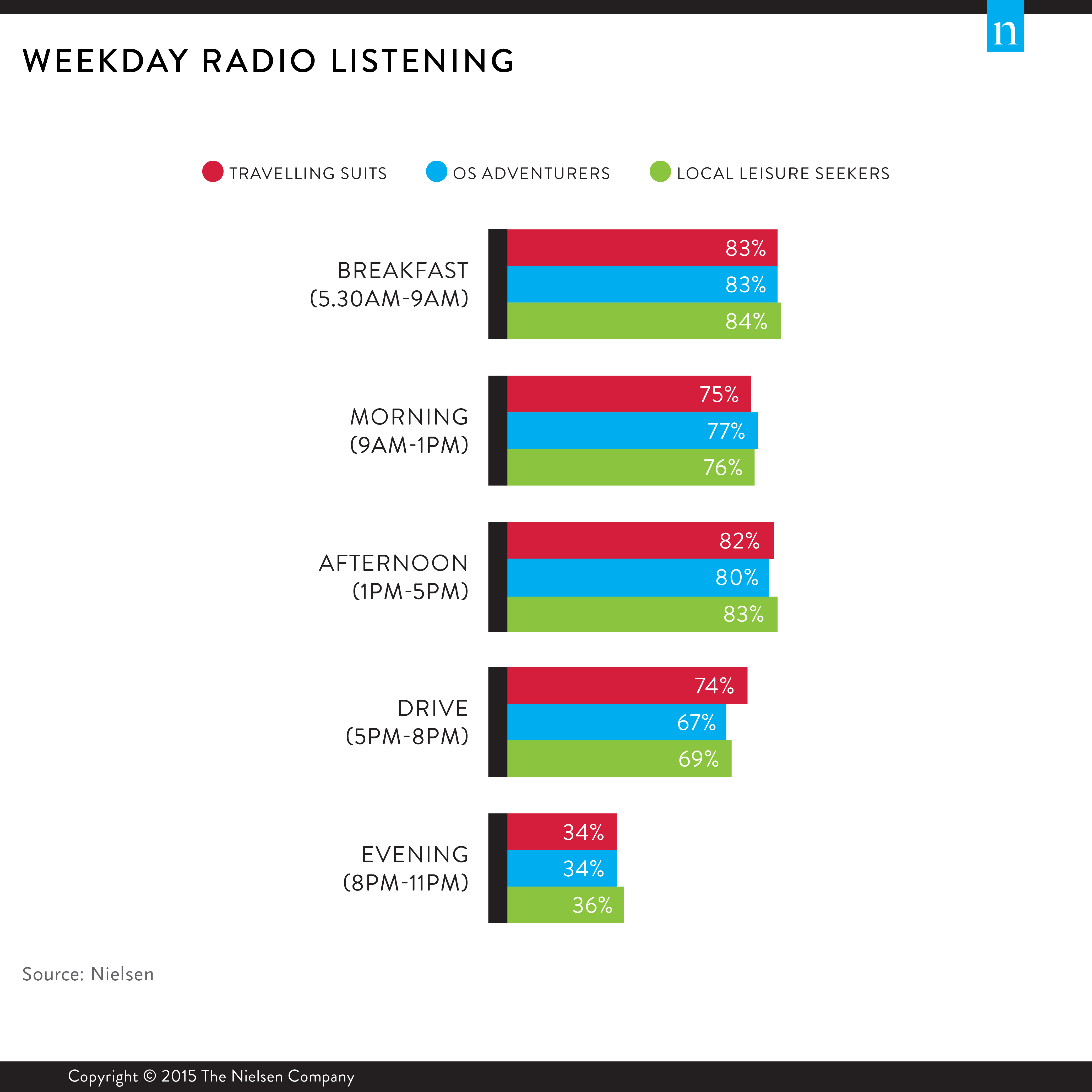 In terms of travel, Qantas was the most travelled airline for all groups in the last twelve months, and is the preferred airline. On the flip side, Tiger Airways is seen as having the lowest fares.
By "tuning" into consumers' thoughts on the travel industry as well as their listening habits, brands can better understand how to reach and speak to their target audiences on this central source of information and entertainment.
Insights in this article are taken from the Radio On The Move Report which was developed by Nielsen in collaboration with Commercial Radio Australia.
Download the full report here.