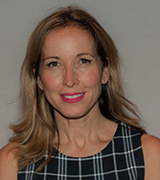 Unprecedented times like these bring massive challenges. Yet even during a crisis like the novel coronavirus (COVID-19) pandemic, businesses need to consider strategic plans and continue to invest in their brands. While sales may be down, it's important to maintain—or increase—your share of the market. Continuing to invest in advertising will help set your company up for success when life eventually settles into a new normal.
Marketers also have the unique opportunity to increase their share of voice as others are cutting campaigns. Budget cuts are reducing spend for many marketing tactics by 40% or more, even though TV consumption in the U.S. was up by 29% through the month of March and adults are spending 70% more time on their smartphones.
To help marketers make the case for a smart advertising strategy during these disruptive times and better position their brands to capture share of market and voice, they must consider five things:
1. Don't cut (all) spending on advertising.
Slashing advertising budgets until things stabilize is tempting right now, but for most companies, it will actually have negative downstream impacts. Don't get left behind.
According to a Nielsen custom analysis, on average, brands realize 47% of their marketing efforts after one year. That means a reduction in advertising over the next few months could have a big impact in the fall and well beyond. In addition, messaging from brands that stop advertising now may be less effective when the brands ramp up their marketing efforts again, potentially reducing long-term sales.
2. Take advantage of changing habits in media consumption.
With most people engaging in some form of stay-at-home living, media consumption is changing dynamically. Never before have so many people suddenly altered their daily work and personal routines.
In general, overall media consumption is going up, increasing a brand's opportunity to create meaningful, loyal and long-lasting relationships with consumers. In mid-March, total use of television in the U.S. was up 18% compared with early March. During that same time (March 13 to 31), daily app usage increased significantly as COVID-19 spread across the U.S. compared with the first two-and-a half months of this year (Jan. 1 to March 12).
With all of these changes, brands have an opportunity to reevaluate their traditional media channels, identify media consumption changes within target markets and adjust accordingly.
3. Capture advertising value now.
It's always good to land bargains when you can. And with all the disruption that the COVID-19 outbreak has brought, CPM has declined in many segments, reducing the cost to engage with new audiences. If you continue to invest in advertising when CPM rates are lower, it can lead to higher returns in the long run while reaching new markets today.
4. Consider changing strategy and messaging.
Few companies have the luxury of continuing with the same ads and marketing programs that they had in place a few months ago. COVID-19 is disrupting advertising content, changing brands' messaging and advertising strategies. From March 16 to March 23, ads mentioning the pandemic doubled.
For brands, it's critical to be seen as a source of stability during these times and to emphasize how they are assisting customers in riding out this storm. Brand messaging pivots fall into one of a few core themes: charitable relief, frontline assistance, reinforcing public health messages, promoting a new advantage and digital reinvention.
Finding new ways to message your brand can help you maintain awareness, bridge the gap to a new normal and help you retain customers.
5. Now more than ever, leverage analytics.
In the current environment, using analytics is important to ensure you're deploying every dollar effectively. According to Nielsen's long-term effect model benchmarks, having the right data, methodology, insights and activation can lead to, on average, a 7x return on the cost of the analytics program itself.
Today, the right analytics program needs to be adaptable and account for both marketing and non-marketing factors. Understanding the impacts to your brand from a local to country level, and foreshadowing potential disruption to inventory, supply chain and consumer confidence are critical.
Flexibility is also key. While you must consider the long-term impacts of your marketing efforts, you also need data quickly to make short-term moves and evaluate on a daily basis as the environment continues to change. To truly maximize the decisions you need to make to win, consider using custom insights. With the right local brand and vertical customization, brands can see ROI increases of up to 40%.
Opportunity Awaits. Are You Ready?
Finding a new normal means planning for future growth, even in a radically changing environment. Advertisers that double-down on their marketing plans and commit to riding through the storm will maintain their hold on brand awareness and market share, securing their place with consumers for the long term.
This article was originally published on ClickZ.