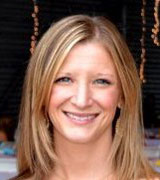 Nielsen recently launched an esports division to provide sponsorship valuation, fan insights, custom industry research and consulting services to rights holders, media platforms and brands. Here, Nicole Pike discusses the value of sponsorship deals and brand activations when applying for franchise league slots.
There are a number of sides to this coin. When identifying how valuable sponsorships and brand activation can be here, it's worth exploring the issue from the perspectives of the many stakeholders involved. From the league's perspective, a strong incoming sponsorship line up from a potential franchisee can be seen as very valuable, as it can ultimately take the pressure off the league's revenue share expectations if the franchisee has strong monetization opportunities.
Helping the professionalization of the league itself is always going to be viewed favorably, and while it won't be the only factor used in allocating league slots, sponsorship and strong brand activation certainly carries more weight than perhaps it once did.
From a franchisee and team's perspective, sponsorship is the key way to make their money back outside of the league's revenue share. A team applying for a high-value franchise spot must have a strong degree of confidence that they can recoup their franchise cost via sponsorship dollars. For pre-existing or "endemic teams," there is a challenge that they may be locked into annual contracts with key sponsors that won't allow them to renegotiate value.
For traditional sports, such as soccer and basketball, we see teams investing in these new franchise systems, leveraging their own sponsors which can provide a huge competitive advantage—and in turn, offering an opportunity to bring in brands who have been thinking about esports sponsorship. Whether it's the threat of the unknown or a presupposed concerned of the risk in what they see as a new and different commercial ecosystem—working with an existing partner can help non-endemic brands get to grips with esports. Understanding the broadcast, fan base and sponsorship landscape with the teams they are used to working with in traditional sports offers a great 'in' to the industry and goes a long way to encouraging others to follow.
For potential franchisees, the value of a strong sponsorship slate also has implications for how well teams can engage their fan base between actual matches—which is becoming increasingly important in esports. Sponsoring brands, beyond financial investment, also double as advocates. And in sports, esports included, content generation and promotion is a key part of the value that sponsors offer.
Seasoned partners and/or those willing to invest time and money into original content will improve fan engagement and (especially in the case of a brand-new league like Overwatch) the league itself. Teams that have a strong track record, or the potential to execute great content, will no doubt be viewed more favorably by the league.
There are, as ever, potential conflicts that should be considered. In franchise models, leagues will typically protect certain categories or assets to reserve for their own sponsorship rights. This is likely to be considered by both team and league as early as the application process, or at least it should. To ensure no major conflicts will arise down the road, long-term planning and transparency around rights and future rights usage is paramount. For example, if a league reserves the equipment sponsorship rights during all league events, this can substantially affect the value that a team can deliver to a sponsor.
This is a pertinent topic when looking forward to this franchise model and the allocation of league slots. We can all but expect changes in the league vs. franchisee sponsorship structure for these newly-franchised leagues.
The franchise model is an exciting one for this industry, but it's new territory that has many unknowns. In particular, we expect there will be close scrutiny on which sponsorship assets are owned by the league vs. teams as teams look to make good on their substantial investments in these highly anticipated leagues, and prove back to their sponsors that the hype was worth every penny. Whil financial investment and reputational value will be provided to teams by sponsoring brands, they must be ready and willing to maintain their value proposition. Good brand partnerships can deliver great results, and the importance of these relationships should not be overlooked.
This article originally appeared on Esports Observer.