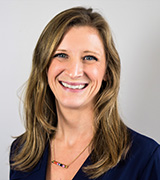 Taking the guessing game out of competitive gaming is part of my work each day. Game publishers, event organizers, teams, brands and investors need solid data to make marketing decisions. As we analyze key takeaways from Nielsen's past two years of sponsorship valuation data and research around fan behavior and preferences, it's evident that esports stakeholders have a lot to look forward to in the coming months. New fans, leagues and sponsors all point to more opportunity—and to be sure, change—in 2019.
New "kids" on the block
Globally, the esports audience continues to broaden—and with this, the characteristics and motivations of the "average" fan continue to be moving targets for marketers. For example, our most recent wave of Nielsen Esports Fan Insights global research shows that the newest fans of esports are being directly introduced to the scene by others, as opposed to discovering a new league or event on their own—in turn, drawing in an audience who is learning about esports via dabbling in viewership of major global events recommended to them by others.
Interestingly, friends or family who are fans of esports currently have more influence over attracting new fans than online personalities or streamers who are themselves part of the ecosystem—though we expect this to evolve as professional players continue to build their own personal brands alongside their team commitments.
The newest esports fans—who began following within the past year—are also of a different demographic makeup: while the youngest esports fans are predominantly male like the established fan base, there is a higher percentage of females among the newest esports fans. Importantly, new fans also skew a bit younger—that is, esports is capturing increasingly more teens as its audience expands. This presents both additional challenges and opportunities to marketers and esports rights holders, who are eager to expand their sphere of influence. Sensitivities around messaging, violent games, and sponsor categories continue to exist for marketers engaging with the youngest esports audience; however, teens becoming more committed fans of esports can also broaden the potential slate of esports titles that can be a successful part of the ecosystem moving forward.
The "Fortnite Factor"
One clear example of the confluence of new titles rising to success alongside teens entering the esports scene is the undisputed gaming industry disruptor of 2018—Fortnite. SuperData Arena provides comprehensive coverage of the global gaming video content and esports markets, and it shows that Fortnite skyrocketed to become the most-watched game on Twitch last year, peaking in May at 130 million monthly hours watched. Though the vast majority of this content was not esports/competitive gaming related, the title's popularity among teens, in particular, opened a new way for this demographic to start exploring the esports scene, starting with the ongoing Skirmish events held during 2018. SuperData Arena shows that 45% of gaming video content viewers ages 13-17 watch Fortnite gaming video content. With the heavy investments planned for Fortnite esports in 2019—including the highly-anticipated Fortnite World Cup—the title has the opportunity to bring new viewers to the esports scene.
However, for existing esports fans, Fortnite could present a challenge to how they spend their esports viewing time moving forward—which, for as committed as esports fans are, has its limits given their love of other forms of entertainment as well: most notably, their own personal gaming time. In Nielsen's recent research conducted on Twitch's U.S. fan panel, esports fans most excited about Fortnite's new esports competitions were more likely to currently watch specific event play from Overwatch League, Dreamhack, and RLCS on Twitch over the past year, as well as broader gaming video content related to PUBG and League of Legends—suggesting these and other titles could face increased competition for viewers' attention in 2019.
Interestingly, Nielsen's fan data shows Fortnite esports are most likely to make a splash in Western markets. Esports fans' interest in Fortnite is markedly higher in the U.S., U.K. and France versus Germany, and even lower in Asian markets. As esports is commonly understood to be a global opportunity, acknowledging the more limited interest in Fortnite esports in countries like South Korea, Japan, and even China will help to properly manage expectations for the game's entry onto the esports scene this year.
The state of the esports sponsorship market
The esports sponsorship market is growing when it comes to the number of individual brands involved, and the growth in non-endemic support from consumer brands across industries such as insurance, automobiles, and telecommunications. We expect a wider variety of sponsors to continue to test the esports space in 2019—while 2018 progress was clearly a step forward, non-endemics are still entering the space cautiously, and with overall lower profile assets vs. their mainstay endemic counterparts.
Looking at Nielsen's Esport24 sponsorship tracking and valuation database, which measures the equivalent media value of all branding present within numerous esports events and leagues annually, the growth of non-endemic sponsors within esports has continued to accelerate year over year. Isolating events covered in both our 2017 and 2018 databases, non-endemic brands represented 49% of all sponsors (across league/event and team partners) last year, an increase of 8% vs. 2017. While non-endemics' total associated sponsorship values also rose by a more modest 4% year-over-year, they still lag behind the total values generated by endemic sponsors in these events, which in 2018 accounted for 61% of all partner value Nielsen measured.
Encouragingly, in 2018 esports teams began to monetize their jersey assets in a much more meaningful way. Relative to 2017, apparel branding enjoyed the single highest gains of any sponsorship asset in our Nielsen Esport24 data set, jumping from 11% to 23% of total QI media value across all asset types. This growth was driven by a combination of more teams signing jersey partners for the first time, additional jersey assets/branding locations being added to maximize potential value, and optimization at a team and league level to help partner brands get the most from their esports team investments. The first month of 2019 has already seen major team partnership deals signed within esports, so expect this to be a growing trend throughout the rest of the year.
Localization introducing new partnership opportunities in esports
Location-based leagues such as the NBA 2K League and Overwatch League have been particularly successful in attracting brand support from regional or local organizations and non-endemic sponsors that previously have not invested in esports given the global audience it attracts.
In its inaugural season, 72% of NBA 2K League teams' in-broadcast sponsors were non-endemic brands, compared to 49% for broader esports sponsors tracked in 2018. Not only did NBA 2K League teams engage a variety of non-endemic partners associated with their local geography—they also brought a host of new non-endemics to esports via carryover of traditional NBA brand relationships. In fact, 46% of all NBA 2K League teams' in-broadcast sponsors corresponded with their associated NBA teams' partners.
Similarly, the Overwatch League—across its league and team partners—exceeded the esports average for non-endemic brand involvement during its inaugural season. Of QI Media Value driven by league/team sponsors in 2018, 43% can be attributed to non-endemic partners—versus an average of 34% in 2017 and 39% in 2018.
Top non-endemic categories making a splash within the OWL environment included food/snacks, audio, and entertainment. With only five of the 12 teams having official partners activating in-broadcast during the inaugural season, the league has the opportunity to bring even more brands to the esports space in 2019—all the more so given its expansion to 20 teams, and along with that, new global and regional markets.
We at Nielsen believe strongly in data-driven decisions, especially in evolving spaces like esports, where new trends come fast and frequently. One thing we've consistently seen in our work in the esports space is that brands are no longer taking their esports investments lightly—for marketers, data tells a story that can ultimately help guide their way through the esports ecosystem. Rest assured, there will be plenty more data points to capture for the coming year of esports—stay tuned.
This article originally appeared on esportsobserver.com.